Sports performance depends on your ability to recover from training or competition, gearing you towards your next achievement on the field.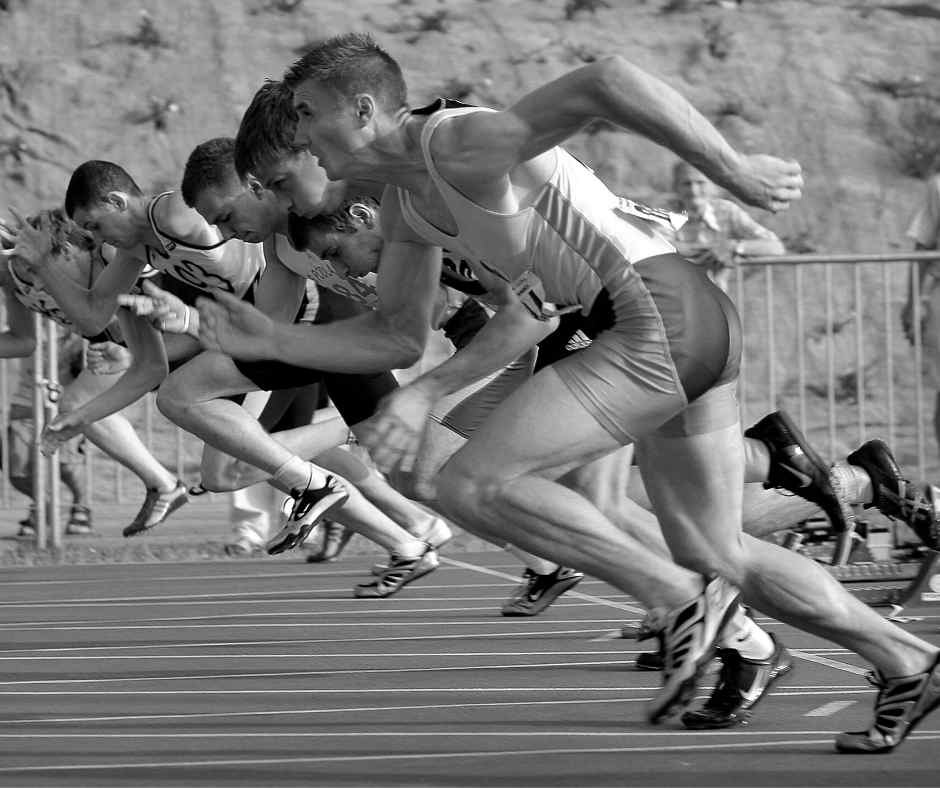 Sports performance is often a function of how hard you trained. Yet, very little is said about recovery outside of training or championships. 
Hence, the recovery time is frequently reduced to how much athletes passively rest while laying flat on a couch, which often is recommended to help with injuries and concussions management too. 
There's actually more that athletes can do for their bodies and healing process during their recovery time that isn't often included in traditional preparation strategies.
In between passive rest and active recovery, functional medicine and functional neurology offer different options to athletes who are interested in tapping into alternative methods. 
Keep reading for an alternative view that can help you run that extra mile even faster.
Can My Recovery Strategy Impact My Game?
Short answer? 
Absolutely! How you approach your recovery or preparation strategy can make all the difference. 
In other words, there's a world of possibilities falling in between:
Passive recovery days when you rest completely

Active recovery days when you work out not more than 60 percent of your maximum effort. 
Although a full day of sitting on the couch can't bring you harm, there are ways to give your muscles, joints, and brain an opportunity to bounce back to feeling stronger. 
That alternative way is called functional medicine & neurology.
Functional medicine & neurology are biology-based approaches that look typically at the root causes of a physical issue, disease, or pain. 
Both approaches also promote optimal wellness through a combination of methods that require a detailed understanding of each person's genetics, biochemistry, and lifestyle circumstances. 
Ultimately, both look at data to make a decision as to how to approach personalized health plans to lead to better results. 
It is the main difference with traditional sports physical therapy that too often addresses the symptom but fails to address the root cause or the body at large.
Hence, functional medicine and functional neurology can help reduce the recovery time by accelerating the healing process while optimizing the athletes' wellness systems.
By pairing traditional methods with the supplementary or complementary approaches, athletes can experience a world of difference.
Sports Performance Is About Effectiveness, Your Recovery Should Be The Same
Functional medicine and functional neurology are about identifying the root cause looking at different complex systems linked to symptoms. 
Hence, practitioners can deploy solid and effective individualized non-invasive programs to help athletes using these alternative methods to get results. 
That being said, it all looks very vague at this point.
Therefore, to help you plan your next recovery days, at AGAPE Institute, we tap into different methods to address athletes' core needs:
H

yperbaric Oxygen Therapy (HBOT)

: A hyperbaric oxygen therapy session can take only an hour, is non-invasive, and can bring results, especially when paired with other sports therapy methods. Typically, this method increases the oxygen concentration in the bloodstream, allowing wounds and many common injuries to heal faster while reducing swelling and injury downtime that is often left unaddressed by other sports therapy.

Trigenics

®

: Another non-invasive procedure to address the connections between muscles around troubled joint areas and connections to the brain. Trigenics® has shown to improve range of motion, increase strength and stability of these troubled joint areas, allowing for lessened pain.

Clearmind® Neurofeedback to train the brain to learn to function more effectively. Neurofeedback proved excellent for precision sports such as baseball as well as helping athletes suffering from head concussions especially in football, hockey, and lacrosse.

RightEye® identifies the root cause of reading problems and improve athletic performance. In just 10 minutes, this proven, patented technology measures visual skills in ways that a standard eye exam cannot — enabling us to uncover underlying vision issues that affect our patients' quality of life.
By addressing recovery with the proper methods, athletes can see improved results in areas including:
Reduced levels of pain 

Increased cellular ability to heal damaged tissues faster

Enhanced stimulation and responsiveness of joint receptors

Heightened flexibility and range of motion

Increased strength and stability of the joints 

Enhanced brain stimulation to help focus, increase accuracy and memory patterns.
With the right recovery strategy, athletes can transition from painful repetitive motions and downtime to truly transformative wellness with the addition of functional medicine and neurology.
Looking to Hack Your Recovery Process?
You can turn your "off" days between your passive and active recovery days and keep building strength and fitness. You won't even need to work your hardest! 
Reach out to our team and Dr. Pauletti to learn more about which methods are best for you!