Lyme Disease Treatment in Lancaster County, PA
Lyme disease can cause a wide-range of debilitating symptoms. Dr. Pauletti and his team can get to the root of your symptoms and determine if Lyme disease might be the cause. Schedule your consultation to get started.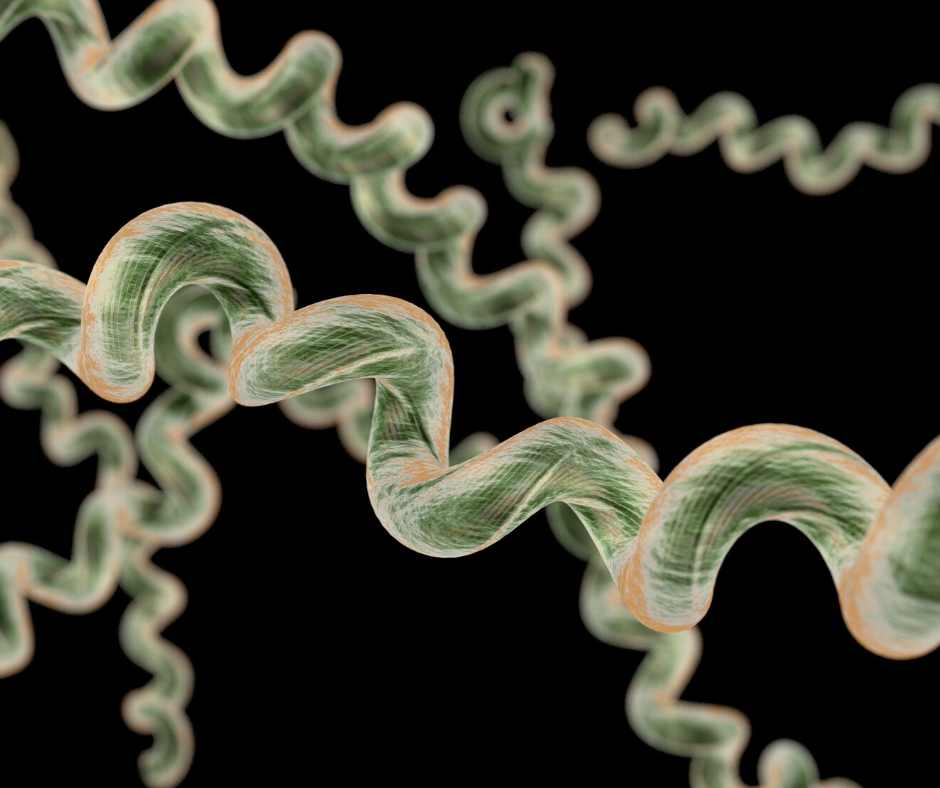 Lyme Disease Is Your Worst Body Hacker
Lyme disease is debilitating and often misdiagnosed. The CDC estimates nearly 300,000 new cases annually, misrepresented due to lack of reporting or potentially misdiagnosed.
Also called borreliosis, Lyme disease is caused by the Borrelia Burgdorferi bacteria. It can proliferate to several areas in the body through the transmission to humans by a tick bite.
The disease can hide and suppress your natural immune system. It is one of the most difficult diseases to identify, as it mimics other illnesses.
Sadly, our home region of southeastern Pennsylvania, Delaware, and New Jersey are not spared from the threat of Lyme Disease.
Since it is especially prevalent in our area, understanding the symptoms of Lyme disease is the first step towards the ability to overcome any complications that may arise.
In the case of Lyme disease suspicions, it is not uncommon to potentially see patients with multiple problems in their body ranging in severity and degree, including:
Rashes 

Swelling and joint pain

Muscle pain

Fatigue

Sleep disorders

Stomach ulcers

Constipation

Stiffness especially neck and back areas

Heart & breathing complications

Arthritis

Neurological problems such as headaches, migraines, or lack of coordination

Poor short term memory

Speech difficulties
Typically these symptoms come and go, hitting patients with different strengths. The main issue with Lyme is that many of the symptoms mimic other conditions, making it difficult to pinpoint and identify by name.
Call Us To Discuss Lyme Disease
Do Antibiotics Play The Only Role In Your Healing Process?
When only separate symptoms are identified, in most cases protocols of antibiotics are used to treat the different symptoms. If Lyme disease is not identified properly and adequately addressed, the symptoms can last for many years limiting the effectiveness of conventional medicine. 
Ultimately, it is not uncommon to see some of our patients diagnosed with Lyme who have struggled for years with symptoms overlooked by conventional medicine. While some of the symptoms may be addressed, you may still overlook the root cause of your symptoms, and ultimately fail to get or feel better in the long-run.
Although antibiotics have become necessary for treating diagnosed Lyme disease, there are potential adjunct options to antibiotics that can help with easing the pain and reducing the duration of the symptoms. The right traditional medical strategies, combined with working alongside AGAPE Institute, can help.
Lyme Disease & Your Functional Healing Strategy
Only if Lyme disease is properly diagnosed, you can become proactive in trying to reduce the impact of the disease on your life. Therefore, functional medicine may help to:
Determine the patient's specific situation 

Avoid simply focusing on the symptom itself
Since no two patients are exactly the same, the key to improvement often lies in addressing the patient's unique needs through specific individualized care. 
Even if a patient experiences pain and discomfort in many areas of the body, the underlying symptoms can be variable and fundamentally different from another patient. 
This is why our approach offers a very comprehensive look into patient history and testing to uncover the most elusive illnesses like Lyme disease and propose a holistic healing plan.
At the AGAPE Institute, we have a number of avenues to help:
Alleviate the pain

Lessen the overall impact of the symptoms
To do so, we focus on the root cause of the infection and imbalance in the body. In other words, our system biology-based approach addresses the underlying causes of the disease of each patient, striving to bring them back to their most normal life.
Although the healing process can be frustrating and sometimes look insurmountable, with time, effort, and focus, the AGAPE Institute integrative approach may help you tackle the disease. Connect with Dr. Pauletti to establish your healing strategy today.
Lyme Disease - How to Work With Dr. Pauletti?
Book a first consultation with Dr. Pauletti to evaluate your medical history to understand your symptoms, when they occur, and to discuss other health issues or problems that you are experiencing. Throughout the course of the in-depth conversation, you will discuss your personal health history. 
Based on the discussion with Dr. Pauletti, patients will go through testing, which may involve blood tests. If necessary, Dr. Pauletti will refer you to an external team for any type of investigation that the AGAPE Institute and its laboratory partners cannot provide. 
Following the results of the tests, Dr. Pauletti will analyze the data and assemble a comprehensive report of findings to help explain your results and work towards identifying the root cause of why to feel not well.
Based on the test results, Dr. Pauletti will develop a personalized functional medicine plan for the patient that may involve Hyperbaric Oxygen Therapy, Brain Mapping, Neurofeedback, Brain Based Therapy, Trigenics®, Supplementation, and Nutritional Coaching.
During the personalized functional medicine plan, re-testing may be recommended Dr. Pauletti may need to see how your body is responding to specific therapies and supplementation while your body is healing and rebalancing.
Contact us today and get support
For the most advanced and efficient techniques and assistance for your health problems,  contact AGAPE Institute of Functional Health and Chiropractic.