Lyme disease is one of those terrible diseases that completely bio-hacks your health and affects your body, brain, family, friends, and career.
You wake up one day, and nothing works quite right anymore. 
You don't feel like yourself anymore. You discover pains in your body and health issues you never had before, and you do not understand why.
Your new reality is that you feel sick.
How sick can you be? 
It depends. 
It varies from person to person.
The bad thing about this disease is that people experience different ailments, and they range in intensity.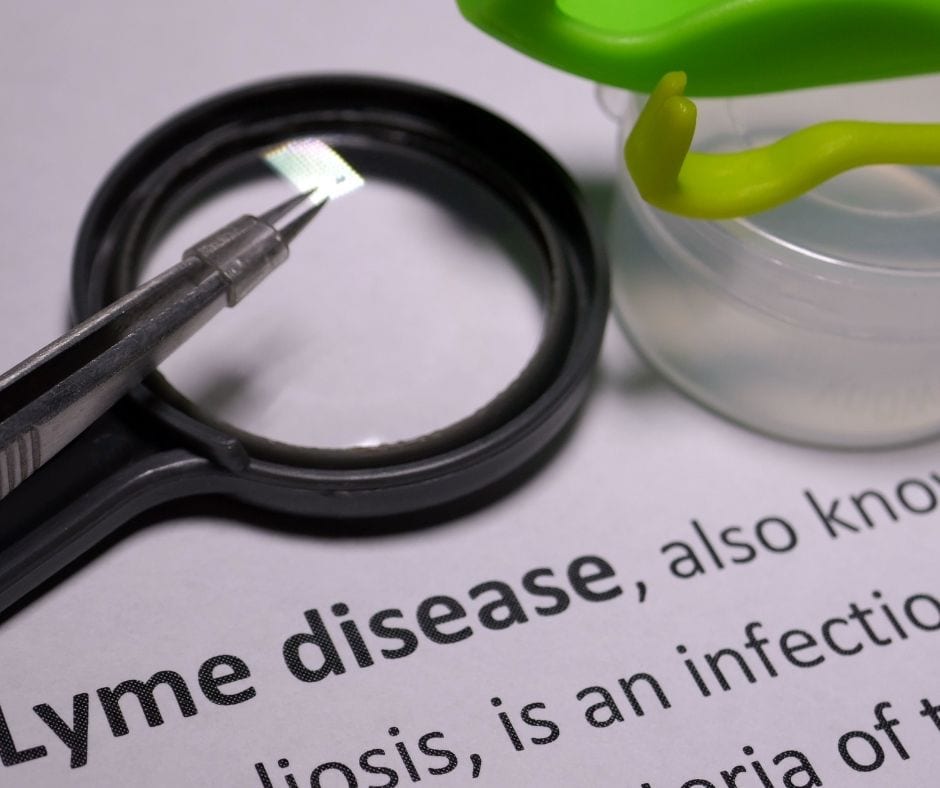 How Do You Know You Have Lyme Disease?
Different species of bacteria and parasites cause Lyme disease. Typically, in North America, we find two bacteria: Borrelia mayonii and Borrelia burgdorferi. These two bacteria cause Lyme.
You don't need to be a hardcore camper, outdoorsy person, farmer, or landscaper to develop Lyme disease in Pennsylvania.
Many people have Lyme disease and do not even suspect it. 
When symptoms kick in, they can include:
Headaches & migraines

Fatigue

Joint pain & swelling

Muscle aches

Sleep disorders

Heart pain

Difficulty breathing

Skin rashes

Stomach pains

Depression

Anxiety

Random fevers

Constipation

Lack of coordination

Balance problems

Forgetfulness and memory problems

Stiffness in the neck and back area

Difficulties of speech

Fertility problems
In other words, that disease can wreak havoc in your brain and body and cause neurologic, cognitive, sensory, organ, and system complications. 
Depending on the person, these complications can start at the very early stage, and as we said, can vary in intensity. 
Some people will experience a full list of symptoms, whereas some people will only feel a few. 
The bad thing about that disease is that it is often misdiagnosed. Usually, symptoms are attributed to other medical conditions. So, it is common to see people go through a full range of tests before your primary care physician suspects Lyme disease.
Some of our patients suffer from the consequences of Lyme disease for years because of misdiagnosis. Hence, an incorrect diagnosis will delay the treatment based on inconclusive evidence.
As you can imagine, antibiotic treatments are not the end of your pain. Although it can alleviate some pain and ailment, antibiotics may have side effects; and different people react differently to different treatments. 
Frequently, we see people come to our practice completely drained physically and emotionally because the treatment has had a toll on their lives. 
Remember that your body is an impressive machine. But, it has limits too. 
Your body can handle some treatments over the long haul, whereas some traditional medication must be adjusted because you will not be able to handle them long term. 
We discussed gut health and the importance of maintaining healthy intestinal flora in different articles. So, ask yourself, how can heavy antibiotic medications impact your life?
As always, the limit of science is that it is sometimes not scientific enough. Therefore, do not let anyone dismiss the way you feel. If a treatment does not work for you, challenge how that treatment can be changed, and do your own research.
Perhaps you are ready for a second opinion? If you are, talk to a Lyme specialist or a Lyme-literate doctor. Keep in mind there are very few that understand the complexity of Lyme disease.
If you have Lyme disease, it is for life. You will not get rid of it. But, it does not mean that it is hopeless. It means that you need to learn to live with Lyme disease the best you can with limited negative impacts on the way you live.
To help you achieve that, try to build a full restorative foundation as your central healing strategy to fight Lyme disease based on these foundational principles:
Re-consider food, superfood intake, and anti-inflammatory nutrition

Eliminate sugar from your diet

Exercise as much as you can

Test supplements as part of your recovery process

Explore the power of herbs
By changing behavior and restoring healthy nutrition principles based on specific needs, you will increase your immune response and enforce a healthier lifestyle. Ultimately, the approach may result in:
Higher energy levels

Detoxification

Control of Lyme infections
In the case of Lyme disease, through positive and holistic support, you may experience:
Higher energy levels

Reduced pain

Better sleep patterns

Reduction of neurologic and cognitive problems

Improved immune system
Broaden Your Scope to Fight Lyme Disease
Fighting Lyme disease is a journey. If someone tries to trivialize the way you feel or pain, the first step is to change that. 
State your claim to a better and healthier life. 
If one method fails, do not get discouraged or accept a setback.
Move forward. It is an opportunity to change your paradigm of thoughts.
Therefore, surround yourself with supportive people and professionals who understand what Lyme disease does to you. 
Ultimately, broaden your view and try to approach Lyme disease holistically. It means that antibiotics may not be your only answer. 
Think about the long-term impact on your health and establish a healing project with experienced people that you can trust.