A brain injury or concussion in conventional medicine is based on one core principle; diagnosing and monitoring the symptoms.
What does this mean for patients suffering from mild brain injury or concussion.
Primarily, this means that the outward symptoms are addressed and managed. 
However, too often, the underlying brain functions are not even considered. 
Hence, this lack of acknowledgement to the underlying cause of the brain injury can have many negative effects. 
And, there are various side effects that patients may experience depending on their conditions.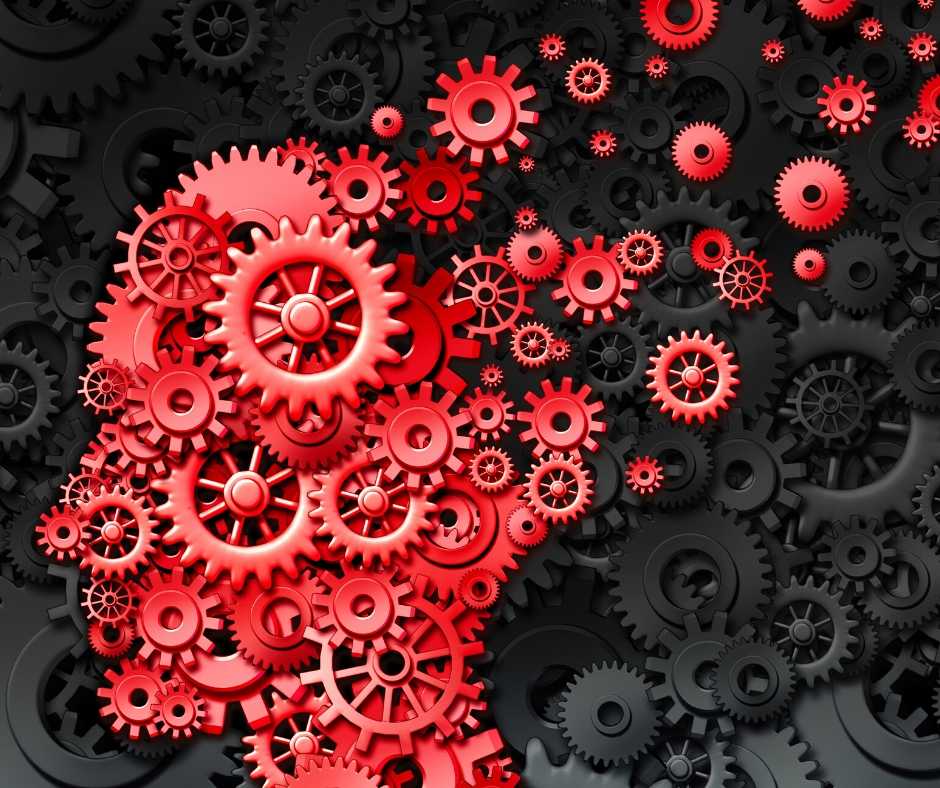 Some of these include: 
Losing brain reserve

Damage to neuronal tissues

Failure to impact chronic symptoms
So, in other words, patients being treated as such, continue to experience various dysfunctions in the brain. Of course, over time, this can lead to many on-going complications with some aggravated symptoms.
The typical response may be to add more medications to manage the complications or the aggravation of symptoms. 
Yet, a disregard of the full breadth of the toolbox available to patients might not be the wisest path forward. 
There are complementary and adjunct solutions to different types of brain injuries that address the pathophysiology of the injury itself. 
As functional medicine and functional neurology is able to be integrated into this approach, the brain may experience alternative healing effects. 
If the most severe injuries will require surgical care, functional medicine might still be integrated into the recovery process as an adjunct approach.
How can functional medicine and functional neurology alter or supplement the traditional approach to a head or brain injury? 
Read on to learn about a few life-improving hacks.
Brain Injury, Concussion, Functional Medicine and Functional Neurology
Fundamentally, understanding the root causes and physiological processes associated with a brain injury or a concussion is essential to functional medicine/neurology. 
By understanding the patterns, functional medicine/neurology is able to grasp the mechanisms vital to fully comprehend the possibilities of post-concussion or post-brain injury.
Yet, different injuries require unique methods to address the root problem, whether the injury involves:
Loss of neuronal structure

Loss of synaptic connections

Mechanical shearing with hypoxia (lack of oxygen to the brain)

Damaged synaptic connections 

Damaged synaptic networks

Large amounts of free oxidative or free radical stressors

Dysfunction in hormone production 

Damaged pituitary gland
It is important to recognize that each of these require their own method. 
From improving oxygenation to elevating antioxidant support, each functional medicine-based recommendation will work. 
Each recommendation will help alleviate the symptoms and long-term damage of the brain injury.
Rather than the one-size-fits-all approach of conventional medicine, functional medicine/neurology allows for brain injuries to be properly addressed.
Why?
Because functional medicine and neurology approach each patient on a case-by-case basis with tailored healing plans. "One size fits all" is not part of the functional medicine and neurology approach.
These healing plans encompass different things.
A Diet Can Help With a Brain Injury
Do not underestimate the power of good foods.
You have probably heard about GMO's, gluten and dairy products in multiple other places on the internet. 
You might have heard that GMO's, gluten and dairy products are not necessarily good for you. It is especially true for people with brain injuries and concussions.
Always prefer a diet that is gluten-free and dairy-free. Nowadays, it is easy to shop for these products and integrate them in your daily routine.
Any diet that includes various types of organic foods is best, to steer away from unnecessary toxins that increase inflammation. 
The diet should not contain foods with heavy metals, like chocolate and seafood. Any product that has browned proteins, crackers, chips, or coffee should be avoided. As these foods are advanced glycosylated end products, they may be harmful to the body and brain.
Alternatively, evidence points towards benefits in green tea and turmeric. You might prefer a good ole coffee brew, but nothing beats green tea for its health and brain benefits. Although, it might take a sip or two to get accustomed to its natural bitterness.
Broccoli has also been proven to have a positive effect on the brain. 
Blueberries, elderberries and pomegranates have shown promise in having antioxidant neuroprotective effects which can combat oxidative stress.
Some additional foods that have been proven helpful in providing positive effects for the brain include:
Raspberries

Blackberries

Acai

Cloves

Eggplant

Black Rice
These foods are high in anthocyanins, which has shown to bring benefits to the brain; especially, blueberries have been shown to slow neurodegeneration.
Furthermore, foods rich in Choline have shown to enhance neurotransmitter and membrane support. Some of these foods include:
Chicken

Turkey

Cauliflower

Collard Greens

Asparagus
The best diet for an individual with a brain injury is also low in sugar. Ultimately, any food that is high in sugar and processed should be avoided.
No matter its severity, a brain injury should always be taken seriously. Even if it feels mild.
Many professional athletes use neurofeedback to improve their performance. Hence, why should patients recovering from a brain injury not do the same?
Neurofeedback assessments can be conducted in many different ways. Some assessments are done watching a movie while connected to sensors reading brainwaves. The assessments are non-invasive and non-traumatic.
The stimuli sent to the brain via videos, music or games help understand brain activity patterns. While the patient chills, the brain shoots positive or negative feedback.
This indicates if there is something out of balance or not optimal. This is how your brain will start reprogramming itself to operate in the optimal range.
By understanding the pathways, it is then possible to understand the connections between the brain and other parts of the body. 
Locating this misconnection can make all the difference when it comes to understanding a given brain injury.
This method allows the practitioner to design specific treatment paths for the patient, whether certain areas are performing above or below recommended levels.
Hyperbaric Oxygen Therapy Helps the Brain to Heal
Hyperbaric oxygen therapy uses hyperbaric chambers to increase levels of oxygen in the body, which can contribute to healing a brain injury.
In the hyperbaric chamber, pressure and oxygen concentration is slightly increased for a set period of time.
As the patient breathes in the oxygen-saturated air, more oxygen is able to reach the brain.
Primarily, hyperbaric oxygen chambers have shown positive effects on the healing of brain tissues immediately following the injury. 
In many brain injuries, the main problem early on is lack of oxygen to certain areas of the brain. This can be helped by hyperbaric oxygen chambers.
Hyperbaric oxygen therapy techniques should be attempted in sessions. It is advised to continue with the therapy sessions as long as there is a notable benefit. 
This is an extremely useful tool for assisting in the healing of any brain injury. As oxygen delivery is increased, healing can be expedited. 
Beyond this, there are a few more tools in the functional medicine/neurology arsenal.
Functional Vision Tests to Reconnect the Brain Post Brain Injury
Following a brain injury, one of the most important aspects of recovery is to form new synaptic connections. This can be accomplished by stimulating the new connections, and building their overall neuroplasticity.
Brain training in this degree primarily involves eye movements, critical thinking and brain exercises.
In the plethora of brain training, some effective brain training techniques include:
Gaming 

Crossword puzzles

Sudoku

Trivia games
One popular technique which combines a very light physical engagement and mental components is RightEye Brain Therapy. 
Not only can this method help to identify specific areas of brain malfunction, but can act as a tool on the path to repair.
Ultimately, this technique can work to improve and repair eye coordination, brain development, and growth areas.
Personalized Care for a Brain Injury in Functional Medicine
Functional healthcare should play a valuable role in any brain injury recovery journey. In this personalized approach, it is possible to address the root of symptoms.
Whether through diet, training, or other methods, this technique to explore the connections in the brain works as a great primary or adjunct approach to conventional methods.
Have you considered how functional medicine/neurology can work to alleviate brain injury symptoms?