Marathon preparation is pure dedication.
One foot in front of the other, you have been running miles and miles every day for months.
Yet, after all of those miles you ran, you're still not sure that you're ready for the big race. You're scared of potential injuries that would compromise your long preparation.
You might have tried almost every technique, do quantity and quality training. Perhaps you also changed your diet and done the ice baths. 
Finally, you have decided to listen to the more experienced runners and you stretch before and after each session. 
In other words, you try to prepare well. 
But, is there more? 
If you're interested in learning about new, alternative methods for preparing for your next marathon, read on.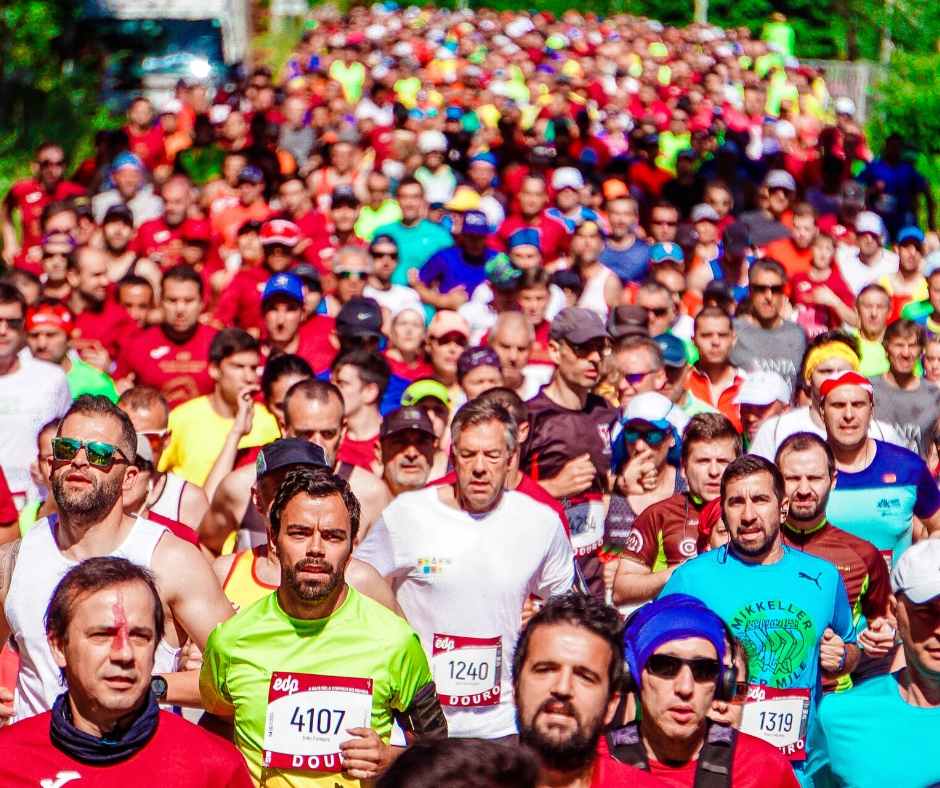 A marathon preparation is about strategy
Pure physical and mental strength, crossing a finish line of a marathon is a unique experience. 
Any runner will tell you the same thing.
It doesn't matter if you cross the finish line for the first time or the tenth time. The emotion that the runner experiences is unique, every time.
It is a mix of relief, pride, accomplishment, excitement, and pain.
Your family and best friends are there, and you are the subject of their congratulations and cheer!
You nearly forget that horrible, gigantic blister for two seconds. You forget your knee pain, the chafing thighs, the Achilles pain, the sore joints, the Hamstring aches, and all else.
The physical toll of the 26.22 miles is not to be underestimated. 
Hence, good preparation before and a good recuperation program can help you mitigate potential downtime.
Is your goal to finish in under two hours, or just simply finish without any particular time in mind? In any case, every runner should have a preparation and recuperation plan laid out. 
In other words, you need a strategy.
Like any strategy, you should think big and broad, and use the entire toolbox available to you.
Integrate Functional Medicine into your marathon preparation
Functional medicine is your best ally to approach your preparation. 
Typically, functional medicine is designed to provide a thorough and comprehensive approach to any runner. 
In contrast to traditional physical therapy or conventional medicine, functional medicine has one goal in mind; returning the athlete to full performance and capacity. This is done by addressing the root cause of the pain and fixing it, instead of just managing it. 
Functional medicine is focused on the entire runner and their personal history. 
The focus is on the person rather than the body part of the runner causing abnormal pain.
The objective of the approach is to reset the brain and the body. This can instantly reduce pain and increase strength and movement.
Based on an instant, unique reprogramming approach of the brain's communication with the body, methods like Trigenics® help to:
Decrease pain

Increase range of motion

Restore strength 

Increase muscular response

 
Typically, if we look at Trigenics®, the method combines a number of different techniques applied at the same time.
In reality, it is a full-body assessment and healing system working simultaneously for any runner.
Nobody likes to suffer from sharp pain and discomfort that can jeopardize your marathon preparation. 
And, we've seen too many runners without appropriate functional medicine preparation coming to us with injuries. 
These injuries frequently result in significant physiological and functional losses that impact adjacent tissues, joints, tendons, and ligaments.
Therefore, the benefits of methods like Trigenics® are truly understated.
Make Hyperbaric Oxygen Therapy a routine in your marathon preparation
Is there an adjunct way to Trigenics® to help the body prepare and recover from those long sessions of running? 
The short answer is "yes."
After running for hours, muscles will start to become sore and may take days to recover. 
With Hyperbaric Oxygen Therapy, athletes experience a faster recovery. This means that you can get back out on the track, or back out to the trail, ASAP.
Indeed, the more oxygen distributed in your body, the more strength you will feel. 
And, more importantly, you recover faster.  
Many of our athletes have experienced benefits from the hyperbaric chambers. This is because hyperbaric oxygen therapy has proven to increase the body's natural ability to absorb oxygen from the bloodstream.
While running, we know that it is possible for a single injury to take you out of the big day. 
And, worst of all, those small, minor injuries can compound to something much bigger. 
Oxygen therapy has often proven to help with this healing process, ensuring you can stay on the track.
As your inflammation drops, your mental focus increases.
Hence, your marathon preparation will be more effective. It will put you in a better spot to approach the day of the competition.
Okay, you still need to run 26.22 miles and it will still be a challenge. But, ultimately, you put more chances on your side to achieve your goals and avoid injuries.
Your marathon preparation hacks
The functional approach gains momentum with athletes around the world, and there is a good reason for it.
Why?
Because it is an advantage to work with health professionals who take a runner-centered approach. Those who will work to understand your goals, and put together an individualized plan made just for you. 
Yet, this is no excuse to slack off in your diet or your training plan. The functional medicine approach makes a great adjunct to your marathon preparation. 
How are you going to approach your next marathon?